Department of Economics, Pomona College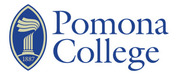 Position ID:
Pomona-Economics-AP [#12183]
Position Title:
Assistant Professor
Position Type:
Tenured/Tenure-track faculty
Position Location:
Claremont, California 91711, United States [map]
Subject Area:
Economics / Behavioral Economics
Appl Deadline:

2018/11/30

*

finished (2018/09/28, finished 2019/03/01, listed until 2018/12/01)
Position Description:
*** this position has been closed, and no new applications will be accepted. ***
The department of economics at Pomona College invites applications for a tenure-track position at the assistant professor level beginning AY 2019-20. We are searching for a behavioral economist. Secondary fields open. Ph.D. in hand or expected by August 2019. Pomona College is a highly selective liberal arts college which attracts a diverse, national and international student body. Pomona is the founding member of the Claremont Colleges, whose campuses are contiguous and whose faculties include at least two other behavioral economists. The Pomona economics department has twelve full-time economists, and the other Claremont Colleges have 30 more. The teaching load is 2-2. Candidates should apply through Academic Jobs Online (https://academicjobsonline.org/ajo). Applications should include: cover letter; curriculum vitae; job market paper; graduate transcript(s); statement of teaching philosophy and experience; and three letters of recommendation. Either the cover letter or statement of teaching philosophy should contain a substantive discussion of the candidate's demonstrated ability to mentor a diverse student body. To receive full consideration, complete applications should be received by November 30, 2018. We will be interviewing at the ASSA meetings. Pomona College supports equal access to higher education and its ideal candidates will have experience working with students from diverse backgrounds and a demonstrated commitment to improving higher education for students from underrepresented groups.
Application Materials Required:
Submit the following items online at this website to complete your application:

Cover Letter
Curriculum Vitae
Job Market Paper
Graduate Transcripts
Statement of Teaching Philosophy and Experience
Three Reference Letters (to be submitted by the reference writers at this site )

And anything else requested in the position description.
Further Info:
909 621-8118
Pomona College
Department of Economics
425 N College Avenue Room 211
Claremont CA 91711
---
© 2019 AcademicJobsOnline.Org. All Rights Reserved.