2016/17 Biology/Microbiology, Macalester College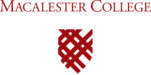 | | |
| --- | --- |
| Position ID: | Macalester-2016/17 Biology/Microbiology-ECOLOGY [#8820] |
| Position Title: | Visiting Assistant Professor of Biology |
| Position Type: | Non tenure-track faculty |
| Position Location: | Saint Paul, Minnesota 55105, United States [map] |
| Subject Area: | Biology / Ecology |
| Appl Deadline: | 2017/02/15 finished (posted 2017/01/18, finished 2017/06/20, listed until 2017/04/01) |
| Position Description: | |
*** The account for 2016/17 Biology/Microbiology, Macalester College has expired, and no new applications will be accepted. ***
The Macalester College Department of Biology invites applications for an anticipated one-year full-time visiting assistant professor position in Ecology to begin in Fall 2017. Candidates should hold a Ph.D. in Ecology or a related field. The successful candidate will teach introductory ecology both semesters and an upper level course with lab/field component each semester. Candidates with expertise in plant ecology and previous teaching experience will be given high priority. In addition to lab and greenhouse space on campus, faculty have access to facilities at Macalester's nearly-300 acre Katharine Ordway Natural History Study Area, 25 minutes from campus. More information about the department can be found at www.macalester.edu/biology. To apply, submit a cover letter describing your interest in the position, curriculum vitae, and statements of teaching philosophy and research plans, and arrange for three letters of recommendation to be submitted electronically. Questions regarding this position may be directed to Dr. Mary Montgomery, Chair, Department of Biology, Macalester College, 1600 Grand Avenue, St. Paul, MN 55105 (email: montgomery@macalester.edu). Applications will be considered beginning February 15, 2017. Macalester College is a highly selective, private liberal arts college in the vibrant Minneapolis-Saint Paul metropolitan area, which has a population of approximately three million and is home to numerous colleges and universities, including the University of Minnesota. Macalester's diverse student body comprises over 1900 undergraduates from 49 states and the District of Columbia and over 90 nations. The College maintains a longstanding commitment to academic excellence with a special emphasis on internationalism, multiculturalism, and service to society. As an Equal Opportunity employer supportive of affirmative efforts to achieve diversity among its faculty, Macalester College strongly encourages applications from women and members of underrepresented minority groups.
Application Materials Required:
Submit the following items online at this website to complete your application:

Cover Letter
Curriculum Vitae
Research Statement
Teaching Statement
Three Reference Letters (to be submitted by the reference writers at this site )

And anything else requested in the position description.
Further Info:
651-696-6425
Dr. Mary Montgomery
Department of Biology
Macalester College
1600 Grand Avenue
Saint Paul, MN 55105
---
© 2018 AcademicJobsOnline.Org. All Rights Reserved.