Department of Economics, Pomona College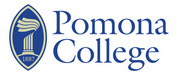 | | |
| --- | --- |
| Position ID: | Pomona-Economics-ECON [#1669] |
| Position Title: | International Macro Finance |
| Position Location: | Claremont, California 91711, United States [map] |
| Subject Area: | Economics / F41 Open Economy Macroeconomics |
| Appl Deadline: | 2012/12/07* finished (posted 2012/08/01, finished 2013/05/10, listed until 2012/12/31) |
| Position Description: | |
*** this position has been closed, and no new applications will be accepted. ***
Pomona College expects to make a full-time tenure-track appointment at the assistant professor level to begin in academic year 2013-14. We seek an international macroeconomist whose primary research interests are in international finance. Ph.D. in hand or expected by August 2013. Pomona College, the founding member of the Claremont Colleges, is a highly selective independent, coeducational liberal arts college in Southern California with an enrollment of 1500 students. The college has 13 economists, and the other Claremont Colleges have 30 more. The teaching load is four semester-courses per year. Qualified, interested candidates should apply through Academic Jobs Online (https://academicjobsonline.org/ajo). Applicants should include a letter of application including a statement of teaching philosophy, vitae, and a sample of written work, and should arrange for forwarding of graduate transcripts (if at beginning assistant professor level) and three letters of recommendation. To receive full consideration, complete applications should be received by December 7, 2012. We will interview at ASSA. Pomona College is an equal opportunity employer and strongly encourages applications from candidates with a demonstrable commitment to mentoring students from diverse backgrounds.
Application Materials Required:
Submit the following items online at this website:

Cover Letter
Curriculum Vitae
Teaching Statement
Writing Sample
Graduate Transcripts
Three Reference Letters (to be submitted by the reference writers at this site )

And anything else requested in the position description.
Further Info:
909 607-2810
425 N College Avenue, Room 211
Claremont CA 91711
---
© 2015 AcademicJobsOnline.Org. All Rights Reserved.