Imperial College London, Theoretical Physics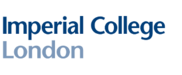 *** the list date or deadline for this position has passed and new applications are no longer being accepted. ***
* this map is a best-effort approximation.
Open
in Google Maps directly.
Applications are invited for a two-year postdoctoral position within the Theoretical Physics Group of the Department of Physics at Imperial College London starting October 1st 2021 or as soon as possible after. The post holder will be expected to work with Professor Claudia de Rham as well as interact with other members of the Theory Group.

The post holder will be expected to contribute to high quality research on the topics of effective field theory approaches to gravity and demonstrate experience in S-matrix unitarity, causality and analyticity approaches to effective field theories and/or scattering amplitudes for binary systems.

Essential criteria include evidence of outstanding promise and originality in research, demonstrated by a good publication record, commensurate with your career stage and experience in giving high quality talks at internationally recognized conferences and workshops (including virtual ones).

Applicants should hold a PhD by the start date of the position. Applications should include a cover letter, statement of research interests, CV, list of publication as well as the contact of at least 3 referees willing to provide a reference letter. Applications will be reviewed immediately and the deadline for consideration is August 31st 2021.
Application Materials Required:
Submit the following items online at this website to complete your application:

Cover letter
Curriculum Vitae
Research statement
Publication list
Three or more references (no actual letters, just names and email addresses )

And anything else requested in the position description.
Further Info:
+4402075947645
Imperial College London
Theoretical Physics Group
Blackett Laboratory
SW7 2AZ, London
UK
---
© 2021 AcademicJobsOnline.Org. All Rights Reserved.