REU/RET Program, Dept of Physics and Astronomy, Brigham Young University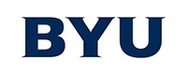 Position ID:
BYU-PhysicsREU-RET2019 [#12657]
Position Title:
Research Experience for Teachers, 2019
Position Type:
Other
Position Location:
Provo, Utah 84602, United States [map]
Subject Area:
Physics
Appl Deadline:
none (

accepting applications

posted 2018/11/03)
Position Description:
* this map is a best-effort approximation.
Open
in Google Maps directly.
10 week summer program for high school or junior high/middle school teachers at Brigham Young University.
Application Materials Required:
Submit the following items online at this website to complete your application:

Resume
Two Reference Letters (to be submitted by the reference writers at this site )


Further Info:

Physics Department, N283 ESC
Brigham Young University
Provo UT 84602

---

© 2019 AcademicJobsOnline.Org. All Rights Reserved.