National Taiwan University, Department of Electrical Engineering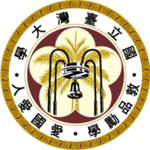 Founded in 1945, the Department of Electrical Engineering of National Taiwan University (NTUEE) is a world-wide recognized institution of electrical engineering education in view of its comprehensive courses, highly competitive student admission, outstanding alumni, and world class faculty research achievements. Currently, NTUEE has over 120 award-winning faculty members, including over 30 IEEE fellows and many more (>15) ACM, OSA, SPIE, SID fellows. The teaching and research fields of NTUEE cover all EE and also some cross-disciplinary areas, including:
Automatic control
Biomedical engineering
Communication and signal processing
Computer science
Data science and smart networking
Electromagnetic waves
Electronic design automation
Integrated circuits and systems
Nano-electronics
Photonics and optoelectronics
Power systems/ power electronics engineering

The mission of NTUEE is to provide an inspiring education environment for fostering top students who can contribute to the society with solid expertise and leadership in engineering. NTUEE has developed a strong and flexible curriculum to provide students with broad basic knowledge on which a solid career in EE can be built. The undergraduate program prepares the students for a career in various EE fields as well as for further study, while keeping flexibility for developing their own interests. Within EE areas, the Graduate Institute of Electrical Engineering, the Graduate Institute of Photonics and Optoelectronics, the Graduate Institute of Communication Engineering, the Graduate Institute of Electronics Engineering, and the Graduate Institute of Biomedical Electronics and Bioinformatics offer graduate programs that prepare students for a career in teaching and/or research. These undergraduate and graduate programs currently enroll over 800 undergraduate students and over 1600 graduate students, largest EE enrollment in Taiwan. NTUEE boasts spectacular achievements of its outstanding alumni, including founders of many global companies such as Arima, ASE, ASUS, Atheros Communications, AUO, Benq, CyberLink, Etron, Garmin, MediaTek, Quanta Computer, and UMC etc.
Taiwan is worldly renowned for its ICT and high-tech industry. Representing the most promising forces in academy in Taiwan, NTUEE has long been tightly connected with the industry for cutting edge researches through various industry-sponsored research centers on campus, such as NTU System on Chip Center, TSMC-NTU Research Center, Taiwan Electromagnetic Industry-Academia Consortium, International Center of Excellence in Intelligent Robotics and Automation Research (in collaboration with CNRS, UPMC, and INRIA, France), MEDIATEK-NTU Advanced Research Center, IOT Research Center, BenQ/AUO-NTU Joint Research Lab etc. With first-hand skills and knowledge of industry needs, NTUEE students have always been the top choices for industry enterprises. With strongly encouraging innovation and entrepreneurship among faculty and students, more than 10 start-up companies have emerged from research outcomes of NTUEE in recent years.
Through continuous efforts in recruiting faculty, strengthening infrastructures, and defining research directions, NTUEE commits itself to maintaining a leading role in different areas in industry and in academia.
[FACULTY] Professor, Associate Professor, Assistant Professor

(2024/06/30 11:59PM)
(1 position listed)

We are inviting applications for faculty positions at the ranks of Professor, Associate Professor, and Assistant Professor in, but not limited to, the following areas:
Multi-Agent Systems, Intelligent Robotics, Mechatronics, and General Control Areas
Advanced CMOS, Nanoelectronics, Nanophotonics, Display, Memory Technologies, Quantum Technologies, Bioelectronics, IoT Devices, Power and High-Frequency Devices
Malware Analysis, Network Security, IoT Security, Secure Software and Testing, Secure Coding, Cyber-physical Security
SoC Design (AI/ML Chips, Embedded Processor/Memory Design, Green/Medical Electronics, Sensor Electronics, THz/Quantum Circuits, Si Photonics), Hardware Security/Dependable and Trusted Hardware Architecture
Computer Science and Engineering, Embedded Systems, Cloud/Green/Ubiquitous/Mobile Computing and Networking, Cybersecurity and Trusted Computing, Machine Learning, Data-Centric Computing, Computer Architecture
Power Electronics, Renewable Energy, and Smart Grid
Biomedical Electronics, Biomedical Imaging, Nano-Biotechnology, Biophotonics, Bioinformatics, Medical Informatics, Neuroengineering, Computational Bioengineering, Biomedical Sensors
Microwave and Millimeter-Wave Techniques, Antennas and Applications, Electromagnetic Theory and Computational Techniques, IoT Enabling Technologies, THz Technologies, Radar Systems
Communications, Signal Processing, Optimization, Information Theory, Coding Theory, and Emerging Fields in the Aforementioned Areas, Image Forensics, Cyber-Physical Security, Machine Learning
Electronic Design Automation (EDA), Design and Verification Methodology for Secure System
Photonics for 3D Sensing, Emerging Display Technologies, Optical Communications & Optical Interconnects (including components/modules/systems for LiDAR, 5G, data center), Ultrahigh Speed Optoelectronics, Quantum Computing (hardware/software)
Data Science and Engineering, Artificial Intelligence, Deep Learning, Computer Vision, IoT, Data-Centric Computing and Networking, Next-Generation Wireless Networks, Social Networks, Cyber Security
---