Stanford University, Graduate School of Business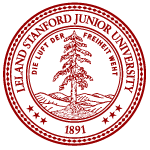 STANFORD UNIVERSITY GRADUATE SCHOOL OF BUSINESS
(5 positions listed)

Stanford University is an equal opportunity employer and is committed to increasing the diversity of its faculty. It welcomes nominations of and applications from women and members of minority groups, as well as others who would bring additional dimensions of diversity to the University's research, teaching and clinical missions.
---
© 2021 AcademicJobsOnline.Org. All Rights Reserved.